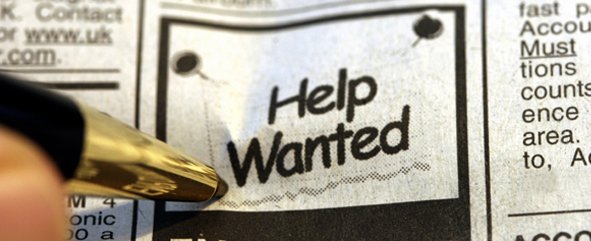 This is a guest post by Danielle on evaluating potential employers. You can read the guidelines to guest posting at our write for us page.
In the current economic climate, nationwide unemployment levels have reached nearly 10%. As a result, competition for jobs is fiercer than usual, which may result in those desperate for work being taken advantage of by job scams.
Knowing how to identify red flags and bad leads is invaluable to job seekers who can't afford to waste precious time while looking for work.
Here are some tips for doing just that. Put these to the best use to identify your potential employer.
Evaluating the presence of your potential employer
Make sure the company you're applying with has actual office space. If a company isn't established enough to have a real location and/or headquarters, investigate deeper to confirm their legitimacy. You can look up a business' information via the Better Business Bureau, as well as asking peers in your industry or at the local Chamber of Commerce.
If no one has ever heard of the company or you can't find any information about them, it's best to keep moving. Don't fall for the allure of a fancy website design, as nearly anyone can create this false front.
Checking the Authenticity of the Ads
If an ad sounds too good to be true, it probably is. Some scams are easier than others to decipher, such as those that suggest employees can take home hundreds of dollars each week. While these positions are likely to exist in high-profile industries, approach job ads that make such claims with care.
Many may be commission-only positions that require personnel to provide up-front capital for materials, something that no reputable company should ever do.
Credibility of the mode of advertising
Be careful about applying for ads advertised on Craigslist, especially if a company is located overseas. Some ads can be well written but still be scams. You might submit your resume and cover letter only to find your email address added to a spammer's database.
As you likely know all too well, getting away from spam emails can be difficult and will certainly add stress when you don't need any other obstacles to your job search. Sites like Career Builder are far more trustworthy.
Evaluating the position and role advertised for
Avoid job ads that seek individuals to work at home doing tasks like envelope stuffing, email processing, or parts assembly. These tasks are generally handled by companies using an automated process, which essentially means you would be working at a fraction of their pace – and income.
If ever in doubt about a company's employment process, ask questions. If you can't get clear and honest answers in a reasonable amount of time, head back to the proverbial drawing board.
Caution about information disclosure
Never submit your Social Security number or bank account information as part of the application process. Submitting your financial information is not necessary for a company to conduct a background check and will only open you up to fraud and deception.
Concluding – Evaluating your potential employer
The longer you are out of work, the easier you likely are to panic about your future and need to get back to work. Living in a state of anxiety, however, isn't productive to your health or job search process. Keep calm and approach your search with caution and wisdom. You want to devote your precious time to securing employment with a legitimate company, not trying to escape a junk mail whirlpool.
About the Author:
Danielle writes for SuitsAndLadders.co.uk. You can read more about her works at her blog.