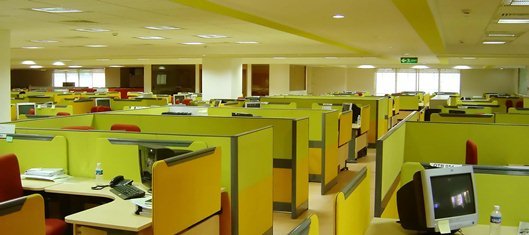 This is a guest post by Phil from MSM Software. You can read the guideline to guest posting at out "write for us" page.
In the past few years companies that outsource work to independent contractors has reached a fever pitch. But is this a danger to the companies or is it beneficial? Many people think of outsourcing as work done overseas, but outsourcing can also be done by independent contractors within the same country. It can be tangible product, day-to-day management, or paperwork which may slow down business growth, large or small on an organizational basis.
Outsourcing benefits a growing or established business in that it doesn't slow up the day-to-day flow of activity, and also lends credence to more outside employment for independent workers with expertise you need. In this way, outsourcing helps the economy of your business as well as a general economy boost to the country.
The Benefits of Outsourcing
Outsourcing can free up management and make a company more productive by less in-house employment. There's more freedom to handle clients one-on-one while independent contractors handle tangible and non-tangible activities.
Here are just some of the benefits of outsourcing your service or product:
Leaves Time for Focus on Primary Business Activities. Focusing on the daily routine of your business takes time. Outsourcing leaves you time to take care of your main interest in getting your business to the next level. As your organisation expands it's very difficult to take care of every aspect of the daily routine. With outsourcing your time can be focused on your important activities as head of the company without sacrificing quality in favour of quantity.
Efficiency of Cost and Low Overhead. The larger you grow the more help you will need. Outsourcing helps you keep your budget down by not having to hire more and more employees until the time is right for that move. In many instances companies find that the size of their company may be what's preventing them from actually moving forward to the next level of success. Outsourcing helps keep these costs down while performing at a consistent level.
Freedom of Time. You will also have the freedom you need for possible downtime. The more you outsource to a reliable person or firm the more time you'll have to relax knowing the job is being done in a competent manner.
Operational and Staffing Control. Trying to handle day-to-day business, whether large or small, you can run into an uncontrollable situation. Mismanagement may mean a loss of your business or clients. Contracting through outsourcing can help you control and prioritize by consultation without actually having to perform hands-on duties. Likewise it allows control of staffing. You can hire additional resources through outsourcing and save money by releasing them once they have completed the job. This simply means less payroll at the end of the month.
Less Employee Turnover. If you lose a key employee it may take time to replace them. By outsourcing you never have this worry and therefore your company can continue smoothly without this worry. Outsourcing provides the continuity that your clients will come to expect with your organization.
The Continued Use of Top-Notch Skills. Another aspect of a growing business is additional expertise in certain areas. Outsourcing is an alternative to hiring more staff to your business as well is using the expertise of a top-notch outsourcing staff. In this way you can receive the quality you and your clients expect because an outsourcing unit is in the business of satisfying you in a way that a hired employee of your business might not. This is not saying that you might not need on staff employees for the job; it is simply saying that outsourcing not only maintains your level of quality but their level of quality as well in order to stay in business.
These are just some of the ways to use outsourcing as an addition to your business. While it's always important to have trusted employees, it is in your benefit to work alongside outsourcing facilities that will make your job as well as your employee's position easier to manage. This not only makes for successful business but also keeps costs down in this ever-changing economy. Make sure you research outsourcing specialists to find the one that's right for you.