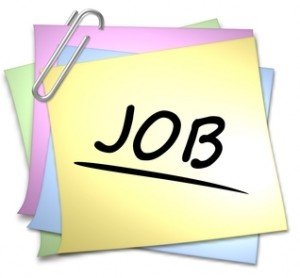 IT is one of the fastest growing sectors of the global economy. This growth has been spear headed by the massive leaps and bounds of growth and demand for information. On average, information moves at micro seconds, thanks to the fast advancing technologies.
In the face of these, there are many people who are driving this exponential growth like programmers, social media designers, software developers, computer engineers and general techies. These are people who are empowered in different information sectors either as a matter of passion, training and some, mere work experience.
Newbie and the IT
For a newbie, IT is not one of the most accommodating industries. This is because, the sector has one of the fastest changing real world environment, in the sense that, the divide between what is learn in school and the technology of the day, is just massive. This article gives the IT newbie, some of easiest way to find a job in the sector.
The fast thing you need to get a job as an IT newbie is create a resume. Of course this simply means you make a resume detailing what your academic qualifications are and the like. Since you probably don't have much work experience, the best you can do is adding the volunteer opportunities you had in college or internships as work experience. According to most recruiting experts, these skills usually carry some weight when you are looking for a job as a newbie. If you can add some real project you did as a student, that's better.
After you have created a killer resume (there are so many resources online to help you create a good resume examples), the next stage is to start looking for work opportunities. Of course notice boards and classifieds sections in newspapers and technology bulletins are some of the first places you should look. You can also look for work opportunities online, whenever possible.
The other way to get a job as an IT newbie is to consider volunteering, if you are not already doing that. Research has shown that, the prospects of getting work after volunteer work, especially in a field related to IT, such as in user support and the like, increase tremendously. Moreover, when you take an opportunity to work free, the experience you get is invaluable and may give you bargaining power within the same organization or at a different organization when you learn the ropes.
Freelancing is the last, yet not least less important way to get a job as a newbie. With the numerous task websites like Guru, oDesk, Elance and Get a Coder thriving, the work status of the newbie is not confined to where you are or country of origin. You should consider looking for some freelance IT work in web development, programming and the like online, to build a portfolio. Once you have a good amount of work on your portfolio, your prospects in the real how market in your city, will not be hrd to penetrate, with some work samples to bot.
Generally, even though IT rarely gives a newbie level playing ground to get a job, following some of the above tips can land you work.
About the Author:
This article is contributed by Murray Donaldson.