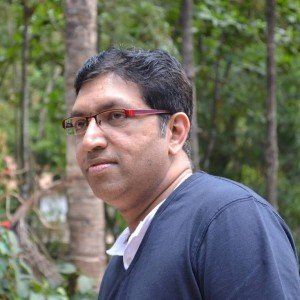 What started off as a blog on interview tips and advice for BPO and Call center employees, has now taken a new shape.
It was somewhere in the winters in 2003, that the idea for BPODiary popped up somewhere in the corner of a call center front-line sales agent's brain.
After having struggled through a lot of interviews, I had started to understand the pattern and in this pattern lied the answers that every interviewer was expecting. It looked like you could just game the system.
In fact, all the job consultants were doing that. They were training the candidates on the probable questions and were even giving them ready-made answers. The fact that the interviewers were also not too keen on doing a real assessment of the abilities of a candidate, compounded the problems.
I felt that it made real sense to help struggling candidates for their interviews. Some who had the ability and attitude and should ideally have been the best selection, did not get through because they did not learn the tricks. It made sense to help them as well.
That was where bpodiary.com was born.
9 years and an year of dormancy at the blog, growing from a front-line agent to a leadership role and many other achievements and failures…. and I went through a lot of transformation. And with me, bpodiary also got transformed.
Today, this blog has a different objective. It is to defy all the established, written and stamped corporate fundas, some of which you are taught, some you learn (we call it OJT or, on the job training) and some you just experience.
Breaking all the rules of corporate leadership, bpodiary is an attempt to define the real meaning of leadership. It is an attempt to move away from the established and learn what is right.
About Me
My name is R Dilip Kumar. I am an internet fan. I love blogging and writing articles. You would find quite a few articles that I have written, if you search the internet.
Where did I start?
I was born in the state that is called as the "God's own country" – Kerala, in Southern India. But pretty much all of my education was done is Northern India and visiting my hometown was a much awaited affair confined to the summer vacations. It was always fun to go to Kerala and it was equally heart-breaking to come back into the terrains of education and school.
I completed my graduation and post-graduation from Bhilai, Madhya Pradesh. Bhilai was a steel city and the only thing that the city thrived on was the Bhilai Steel plant. After I completed my education, I realized that getting into a job in Bhilai Steel Plant required more than just education. I knew that I had to look out for greener pastures outside the steel city, if I were to get a job.
The run –
In August 2002, I finally decided to go to the capital city of the country, New Delhi, because people said that finding a job would be much easier in Delhi, especially with all the qualifications that I had. So on 15th August, I reached Delhi with very high aspirations. Just after a week I realized that the story was no different in Delhi, except for the fact that the number of opportunities were more. After about 3 months of job hunting, I finally got a job which paid me only as much as I spent every month on my travel to work. When it dawned upon my that my survival would be difficult, I left the job. People around me told me that I could get into a Call center job, because my language skills were good. This was when I first heard about a BPO or, a Call center.
My first encounter with a BPO –
Within a span of a few days, I got my first interview call from a BPO. It was a huge brand name and I had always dreamt of working with such a company. I was very confident I will get through in the interview. There were more than 50 candidates who came in for the interview. Only 3 remained till the final round, one of which was me. Yet I was rejected and the reason that they gave me was – "You are overqualified". This is when I first realized that qualification can be a reason for not getting a job.
After 6 months of job search, I finally got through a company that did not think I was overqualified and who felt that I had the skills to excel in a BPO.
I did not let them down. In a span of 5 years I grew to a Sr.Manager – Operations and my salary grew by 700%. I realized I was successful.
To cut my long and boring story short, today I am working in a respectable position in  huge brand and I am enjoying my work.
My only mantra in life has been, "Be sincere and honest, you will get noticed". Bear in mind that "smart work" doesn't mean being dishonest and insincere. Smart work can be done with utmost sincerity as well and though it might take some time for people to recognize you, it is worth the wait.